Welcome! We act as your trusted agent in Paraguay. Whether you are seeking permanent residency, buying land, or doing anything else – we take care of it. Our core principles are trust and privacy. We strive to provide you with accurate information on costs, time-tables, and feasibility. Your information will be kept strictly confidential.

Our team is extremely well-networked with access to judges, lawyers, bureaucrats, and business people. This gives us a leg-up on any process that needs to be completed. We will get it done fast, cheaply, and correctly.

Please contact us for a free consultation.
Services
Migration
Naturalization
Real Estate Purchase & Rental
Bank Account Setup
Business Registration
Tax Residency
Legal Translation & Interpretation
Personal Assistant
About Me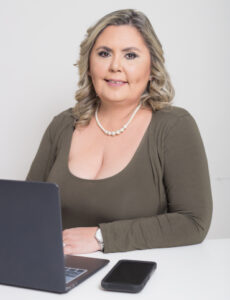 My name is Lorena and I am a dual Paraguayan and Italian citizen. I lived several years in New York where I got to know American culture. Seven years ago, I returned to my home country where I now run my business. I like what I do and love working with my clients.

During my free time, I enjoy nature, like to drive across the country, read books, cook Italian food, and drink wine.
---
Lorena fought for me as if I were family or an old friend. 
Lorena is my guardian angel in Paraguay. When I arrived, I knew little
about Asuncion or life in Paraguay.
Lorena knows how to find good, resourceful people and make them her friends. She is like the Social Swiss Army Knife of Asunción.
Lorena is efficient, knowledgeable and extremely well-connected. She knows exactly how Paraguay works, and she used that knowledge to help me with all kinds of projects.
She has always provided a high level of service and is very honest in her estimates of time frames. I have enjoyed watching her approach to the people she works with. She is extremely courteous and friendly yet firm.